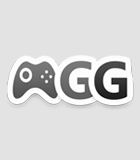 sdekaar
Re: Shantae : Half Genie Hero - La campagne s'achève sur un
le mail que j'ai reçu:
Thank you from the very bottom of our hearts for making Shantae: Half-Genie Hero a reality! We could not have done this without YOU!!! We're absolutely committed to making this game everything it can be! You not only funded the game, but also s-t-r-e-t-c-h-e-d all the way to Risky Boots Mode, 2 Bonus Chapters, and 3 additional costumes to be enjoyed by everyone once the game releases next year. The final tally is…
Kickstarter = $776,084.00
PayPal = $35,878.00
Total Pledges: $811,962.00
We will continue to send out updates regularly! In the meantime we will keep PayPal open, and any additional pledges will STILL be eligible for any remaining Reward Tiers. New PayPal pledges will be applied to our next Stretch Goals. If you have additional questions, please visit
www.wayforward.com
or send us an email at
support@wayforward.com
Thank you once again! We've had an incredible time working with you so far, and look forward to the journey ahead!
Voir le sujet