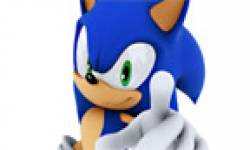 Sonic The Hedgehog 4 : les premiers détails sur le gameplay
par Auxance M.
L'ESRB vient de classifier le prochain jeu consacré au hérisson hyperactif et en a profité pour livrer les premiers détails sur le gameplay du jeu.
Après une vidéo de présentation peu bavarde et deux images volées loin d'être explicites, Sonic The Hedghehog 4 : Episode 1 revient avec quelques nouveaux détails.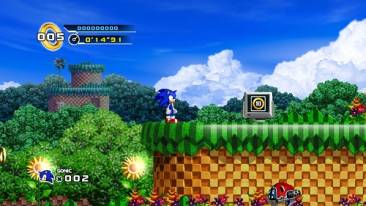 En effet, l'ESRB, l'organisme de classification américain des jeux vidéo, vient de tester et de rendre son verdict concernant le degré de violence du titre. S'il en ressort noté "E for Everyone", l'équivalent de notre "Pegi 3+", le jeu de plateforme a également bénéficié d'un court descriptif visant à décrire dans les grandes lignes le gameplay de ce nouveau Sonic.
« C'est un jeu d'aventure en 2D où les joueurs progressent dans des niveaux à thème, collectent des anneaux dorés et sautent sur de petits robots. Le joueur gagne des points en collectant ces anneaux afin de libérer des animaux enlevés par les robots. Durant les combats contre les boss en fin de niveau, le joueur affrontera un adversaire réfugié dans un dispositif mécanique qui devient carbonisé et s'enflamme lorsqu'il est endommagé. »
Bref, pour l'instant, il semble que Sega ait décidé de ne pas brusquer les joueurs et de conserver un système de jeu complètement identique à celui des premiers opus. Espérons qu'une touche d'originalité bien dosée sera tout de même au rendez-vous afin d'apporter un peu de fraîcheur.